Home > About Us
---
1967
Yuansheng Aluminum Industry Co., Ltd. established

1977
Company relocated to Erlin in Changhua County

1993
Company renamed "Shing Yang Metal Co., Ltd."

2011
Plant 2 established in Changhua Coastal Industrial Park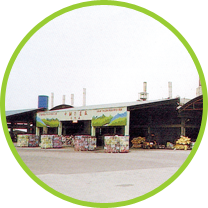 Erlin Plant
Photo taken in 1977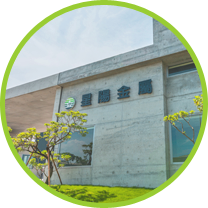 Changbin Plant
Photo taken in 2014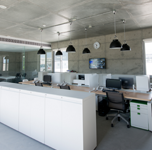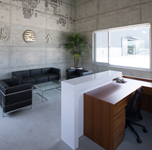 Founded by Chairman Jiang Shuisheng in 1967, Shing Yang Metal, formerly known as Yuansheng Aluminum Industry, was mainly engaged in the trading of secondary aluminum ingots and scrap metal. Taiwan experienced a period of rapid economic take-off in 1970s when all industries were booming, and there was a huge increase in demand for raw materials. In 1977, the Company relocated to Erlin in Changhua County and expanded to over 19,800 m2 in area. It was the only aluminum smelter operating on legitimate type D land at the time, specializing in ADC6 ingots for bicycle parts and 3C products, and was recognized and affirmed by customers.
 With the recent increase in customers' demand for product quality, Shing Yang Metal established a second plant in the Changhua Coastal Industrial Park in 2011, occupying an area of 11,900 m2. The whole plant was designed by renowned architect Liao Weili who had won the Far East Architectural Design Award. With priority given to green energy, the office building was completed via fair-faced concrete technique, and the factory building via coated stainless steel plates. The Plant has a 25T and a 20T energy-saving primary-secondary reverberatory furnaces, an automatic molding machine, a molten aluminum inline degassing system and two Spectromax spectrometers, to enhance the quality of the aluminum ingots; the current monthly output capacity is 2,000 tons. The Company upholds the spirit of putting both customers and quality first; thus, we maintain a strict standard with zero tolerance for carelessness for every step in the production, from the choice and purchase of materials, to manufacturing, product testing, storage and shipping, thereby increasing customer satisfaction.
Number of employees

56

Capital

NTD 120 million

Turnover

NTD 2 billion

Scope of business

aluminum smelting, trading of high class aluminum alloy ingots, hardware wholesale and retail, international business, metal work manufacturing, aluminum casting